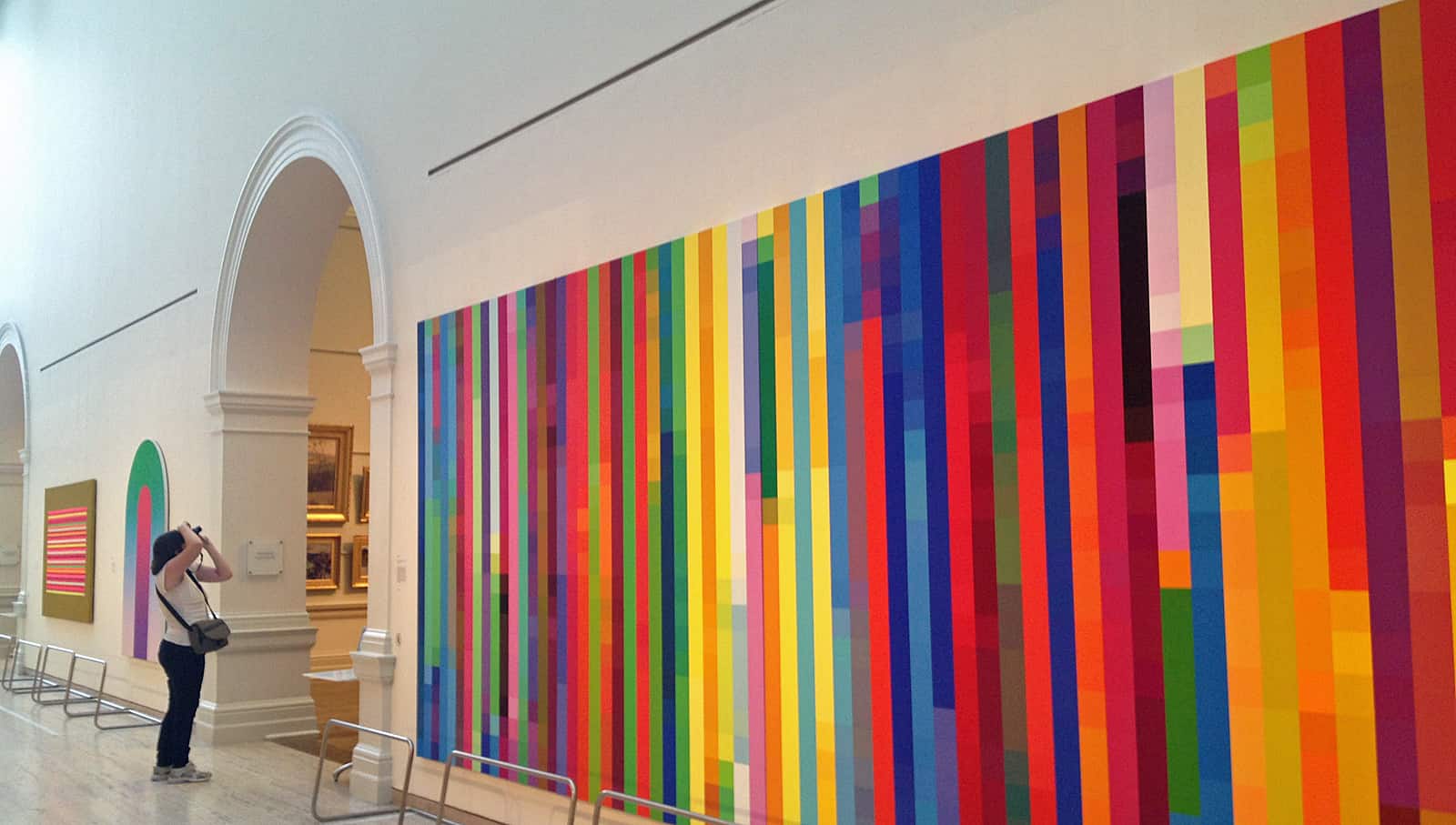 Sydney Art Galleries
Close to home but exceptionally rich and varied in its artistic culture, a weekend in Sydney can be a very rewarding art experience at any time of year. It is especially worth visiting when the Biennale of Sydney is on. Any great art experience starts with the Art Gallery of New South Wales (AGNSW). From its historical works of significant cultural heritage to the Kaldor Wing of contemporary art, a great café and installations there is always something for everyone. The AGNSW also has annual blockbusters over summer, often between November and March.
For a more focused contemporary art experience head to the Museum of Contemporary Art (MCA) in Circular Quay. Opened in 1991 and expanding in scale ever since, the MCA is over 4 floors, including a floor dedicated to its own collection, while dedicating its remaining space to innovative solo shows by Australian and international artists. The MCA also participates in the Biennale of Sydney and is handily located by the ferry terminal for departures to Cockatoo Island.
White Rabbit Gallery in Sydney's Chippendale focuses on Contemporary Chinese Art, and was founded by Judith Neilson. Take the time to wander around the corner to eye her new concrete behemoth of a house – it looks amazing. Stop for soup in the cafe, and then be amazed by three floors of continuously changing work by China's amazing contemporary artists. Nearby is Commercial Road, home of some dealer galleries such as The Commercial, and a little further on is Carriageworks. While also a Biennale venue, it is home to a Saturday morning Farmers market, a performing arts and concert venue. This is rejuvenation and gentrification on a massive scale. Artfair Sydney Contemporary also finds its home at Carriageworks. Its next incarnation is September 2019, and is another big weekend on the calendar.
Sydney is also full of dealer galleries, some close together and others scattered an Uber or taxi ride away. In Paddington stop at Roslyn Oxley 9, Martin Browne Contemporary, the Jensen Gallery and the Sarah Cottier Gallery. All within a short walk of each other. If you were short of time this would be a great place to see some of the best of Sydney's art world in a short time. Nearby is also the Sherman Foundation and further on in Darlinghurst is Gallery 9.
Another good stretch of galleries is in the Waterloo / Zetland area. Starting at Utopia Art Sydney, which has an incredible focus on Indigenous Artists, head along Elizabeth Street to the Darren Knight Gallery, and then on to one of our favourites, Sullivan and Strumpf. If you can do all that in a day you are doing well.
Out in Woolhara are two more galleries worth a visit. You will find Palmer Art Projects and M Contemporary just 500 metres down the road.
March is home to Sydney Art Month. A contemporary focused art month provides locals and visitors with a city wide mix of art tours, talks, exhibitions and experiences. Following hot on the heels of that is Vivid, a month from the end of May, encompassing "light, music and ideas" which has become a highlight on the annual calendar attracting visitors from around the world.
October sees the annual Sculpture by the Sea installation along the Bondi to Tamarama coastal walk.
Biennale of Sydney
Art Tours has visited each Biennale of Sydney (BoS) with Sue Gardiner since 2008. We believe it is one of the best opportunities to expose art lovers to a wide range of international contemporary art close to home. Founded by the Belgiorno-Nettis family, the first Biennale of Sydney was in 1973. It is a premiere cultural event on the Australian calendar and runs from March until June. The next instalment is in 2018. The Biennale covers various venues across Sydney so is indeed a multi-day affair. One day should be spent on Cockatoo Island, in Sydney Harbour. This island is a National Historic site, and has been in the past penal colony, power station, ship building and naval shipyard. It has been increasingly tidied up since its first appearance in the Biennale since 2008.