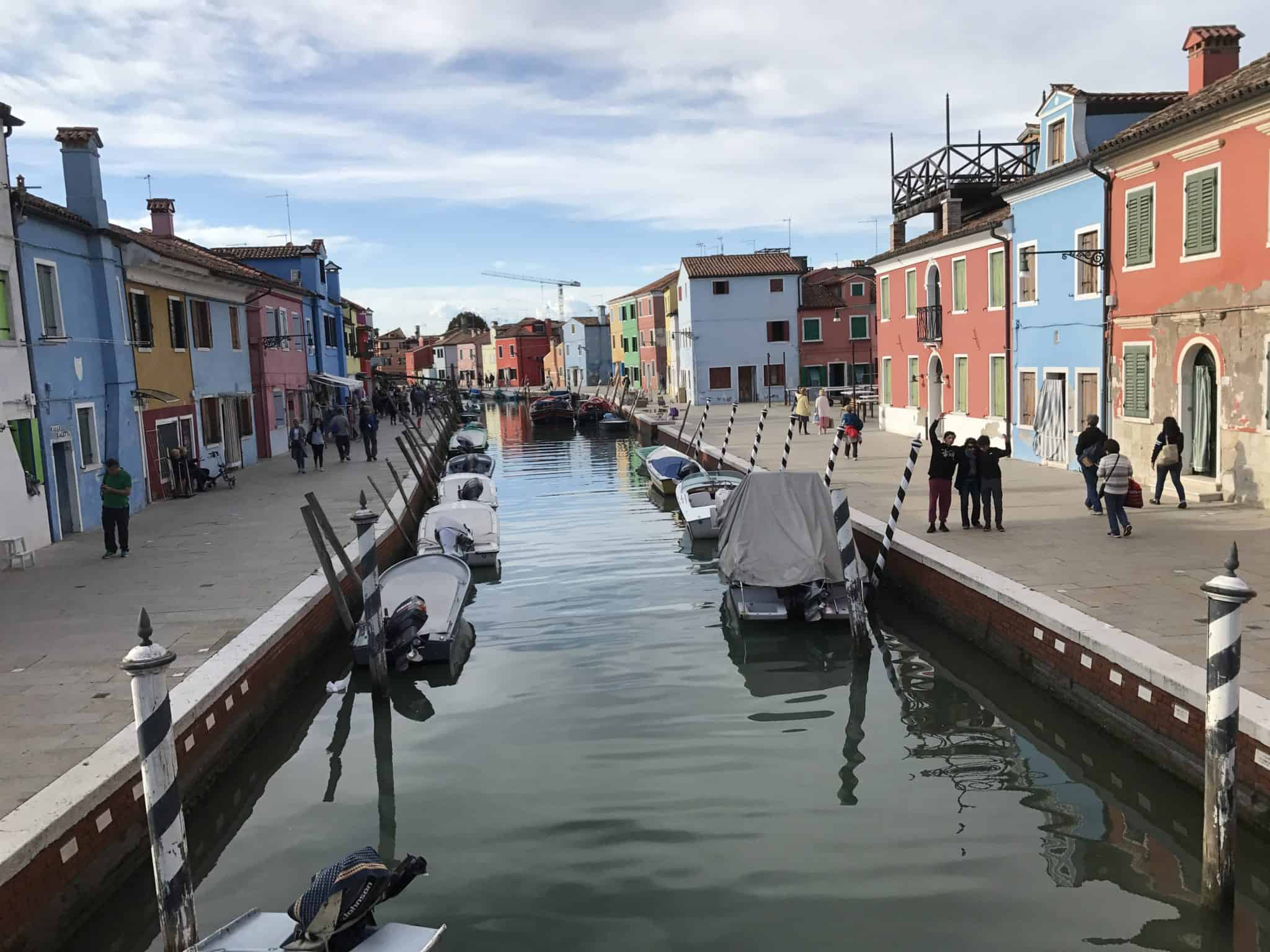 Kiwi 12 day North & South Island
Day 1 (24 February 2020): Auckland – Rotorua
Total Distance 300km
From Auckland our tour continues to Rotorua via the lush pastures of the Waikato and fruit basket of the Bay of Plenty. Our first stop is the dramatic Karangahake Gorge for a stroll alongside the Ohinemuri River through native bush to the relics and ruins of this region's gold-mining past.
Near Te Puke, the Kiwifruit capital of the world, we'll visit a working Kiwifruit orchard before continuing on to the geothermal wonderland of Rotorua. Along the way, at Okawa Bay, we board "Tiua", a 53ft catamaran for our own private sail on serene Lake Rotoiti to secluded coves and natural hot pools reached only by boat – a memorable end to an awesome day.
ACCOMMODATION DETAILS:
Novotel Rotorua Lakeside (2 nights)
Lake End Tutanekai Street,
Rotorua
Tel: +64 (7) 346 3888
DAILY SUMMARY
• 08:00: Meet in Grand Mercure hotel lobby
• Depart Auckland
• Karangahake Gorge
• Kiwi Country
• Pure Cruise
• Accommodation Rotorua (2 nights)
Included Activity
Karangahake Gorge (NB Bring your smart phone fully charged with torch app)
The Karangahake Gorge lies between the Coromandel and Kaimai ranges, at the southern end of the Coromandel
Peninsula. The area has a strong connection to mining, and even in the 2010s, sees a number of companies
prospecting and mining the area, though with much less visible and invasive methods than were used historically.
The mining heritage sites are concentrated at both ends of the walkway. This spectacular 'Windows' walk (45
mins) passes through the relics of the Talisman and Crown mining operations. From the Karangahake Reserve car
park we begin by crossing both the suspension bridge over the Ohinemuri River, and then the Lower Waitawheta
Gorge Bridge. We head up the stairs and through the abandoned buildings and machinery of the Talisman battery.
Then follow the rail track along the gorge and into the old gold mining tunnels. The tunnel has four openings
(windows) which look down on the spectacular river gorge far below. The track emerges from the cliff and
descends a staircase before crossing the river on a suspension bridge and returning on the opposite side of the
gorge along the Crown Tramway Track back to the car park.
Included Activity
Kiwi Country
Experience a fascinating tour within our abundant landscape and into our lush orchards. Along the way, you'll gain
a great insight into the complexities of the kiwifruit growing process, the dynamic Kiwifruit Industry, and just how
it has become such a phenomenon in this area. Learn how this unique pocket of land is able to grow the world's
healthiest fruit better than anywhere else in the world, and then taste the proof for yourself! You'll also see the
sought-after Gold Kiwifruit and Arguta Kiwiberry, plus more than fifty different varieties of delicious fruit and nuts
grown in the area – demonstrating just how fertile this unique land is!
Included Activity
Pure Cruise (NB Ensure your swimming costume is in your day bag today, towels supplied)
On the 16 metre catamaran 'Tiua' explore the beauty of Lake Rotoiti with it's abundance of wildlife, a beautiful
bush clad shore line and pockets of untamed thermal activity. The yacht is beautifully presented to offer a
unique eco cruising experience. She blends her original character and style with the latest comfort. Enjoy a
relaxing soak in Lake Rotoiti's natural hot pools that are only accessible by boat.
Rotorua
Rotorua is surrounded by steaming lakes, bubbling hot pools and bursting geysers, host to some of the world's
most incredible natural forces. A heartland of Maori culture, the local people have embraced this turbulent
land. For the traveller there is a breadth of attractions – enjoy viewing farm attractions and native wildlife,
experience ziplining, world class white water rafting or mountain biking, while culture enthusiasts can
experience in-depth vibrant Maori traditions.
Recommended Restaurants
• Tutanekai St (Eat St) – two minute walk from hotel with many options in street now closed to traffic.
Attica Finch, Ambrosia and Brew Bar are recommended by Hotel Staff.
• Atticus Finch – Contact: 07 460 0400, Tutanekai Street (Eat St) – www.atticusfinch.co.nz
• Ambrosia – Contact: 07 348 3985, Tutanekai Street (Eat St) – www.ambrosiarotorua.co.nz
• Brew Bar – Contact
We've got two nights in Rotorua, so take it easy this morning! Perhaps stroll down to the lakeside, just minutes from your hotel, or enjoy one of Rotorua's many guided tours and attractions. Don't miss nearby Ohinemutu marae, one of only two living Maori villages left in New Zealand. We'll head to the famous Lake Tarawera for a hosted lunch with our friends David and Karen, you'll love them and their stories from their Maori and European histories.
DAILY SUMMARY
• From 06:00 Breakfast at Novotel
• Free morning for Optional Activities, Rotorua
• Private Lunch, Lake Tarawera
Rotorua: Optional Activities
If you wish to participate in any of the optional activities listed we urge you to pre-book these activities with MoaTrek prior to your arrival in New Zealand to ensure availability and avoid any disappointment. 

The Original Canopy Tour – NZ$149/person 8am or 9am only
For three hours, escorted by two highly trained guides with no more than 10 people, you will see one of the North Island's last remaining remnants of untouched forest in the most exciting and unique of ways. Take on the sights, smells and sounds of the forest on a tour where you will spot tree and bird species not seen on any other country on earth – centuries old giant trees, monster tree ferns and perching plants dominate the landscape that has never been modified by human beings. The journey traverses a 1.2 km network of ziplines
walking trails, suspended bridges and treetop platforms up to 22 metres above the ground. Along the way the guides will bring the forest to life as you learn about its history, inhabitants and the conservation dream driving it all. 
• Te Puia – Maori Indigenous Evening and Hangi Dinner Experience – NZ$136/person (see your
Optional Activities brochure for the options available)
Te Puia is New Zealand's living Maori cultural centre, located just 5 minutes from central Rotorua. Situated in the Whakarewarewa Geothermal Valley, Te Puia's 60 hectare site is home to the New Zealand Maori Arts and Crafts Institute, a live kiwi enclosure, the world-famous Pohutu Geyser, and more than 500 geothermal wonders. With land steeped in ancestral history, and a guiding legacy that stretches back to the 1800s, Te Puia extend their unique hospitality and rich cultural heritage to all visitors. The Te Po Indigenous Evening Experience at Te Puia is a unique Rotorua attraction that will leave you with a deeper understanding of Maori culture and traditions, a full puku (stomach) and many great memories to take home.