Biennale of Sydney – 2020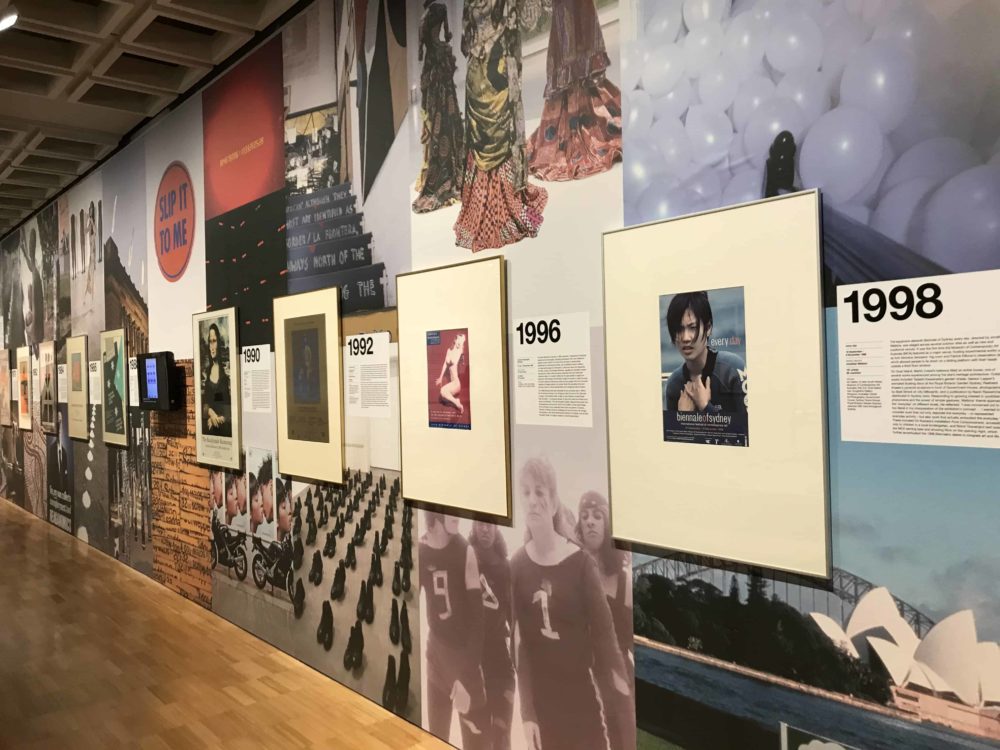 Join Sue Gardiner for the opening of the 22nd Biennale of Sydney in March 2020.
Spend time during the opening week visiting all the key venues including the industrial yet magnificent Cockatoo Island, the MCA and the Art Gallery of New South Wales, take in artist talks, meet artists and curators and more. Always an action packed few days of amazing and challenging art and vibrant and engaging conversation.
NIRIN
Visit the Biennale of Sydney 2020 website.
Brook Andrew added: "NIRIN is not a periphery, it is our centre, and it expresses dynamic existing and ancient practices that speak loudly. NIRIN decentres, challenges and transforms dominant narratives, such as the 2020 Captain Cook anniversary in Australia and reorients Western mapping, shining a light on sites of being that are often ignored or rendered invisible. NIRIN is an inspirational journey driven by stories and grass-root practices, realised through twisting perceptions, moments of transition and a sense of being in the world that is interconnected."
Seven themes inspire NIRIN: DHAAGUN (Earth: Sovereignty and Working Together); BAGARAY-BANG (Healing); YIRAWY–DHURAY (Yam-Connection: Food); GURRAY (Transformation); MURIGUWAL GIILAND (Different Stories); NGAWAAL-GUYUNGAN (Powerful-Ideas: The Power of Objects); and BILA (River: Environment).
Guide: Sue Gardiner
Tour Dates: Mid March 2020 – 3 Nights/4 Days
Itinerary & costs released and dates confirmed July 2019