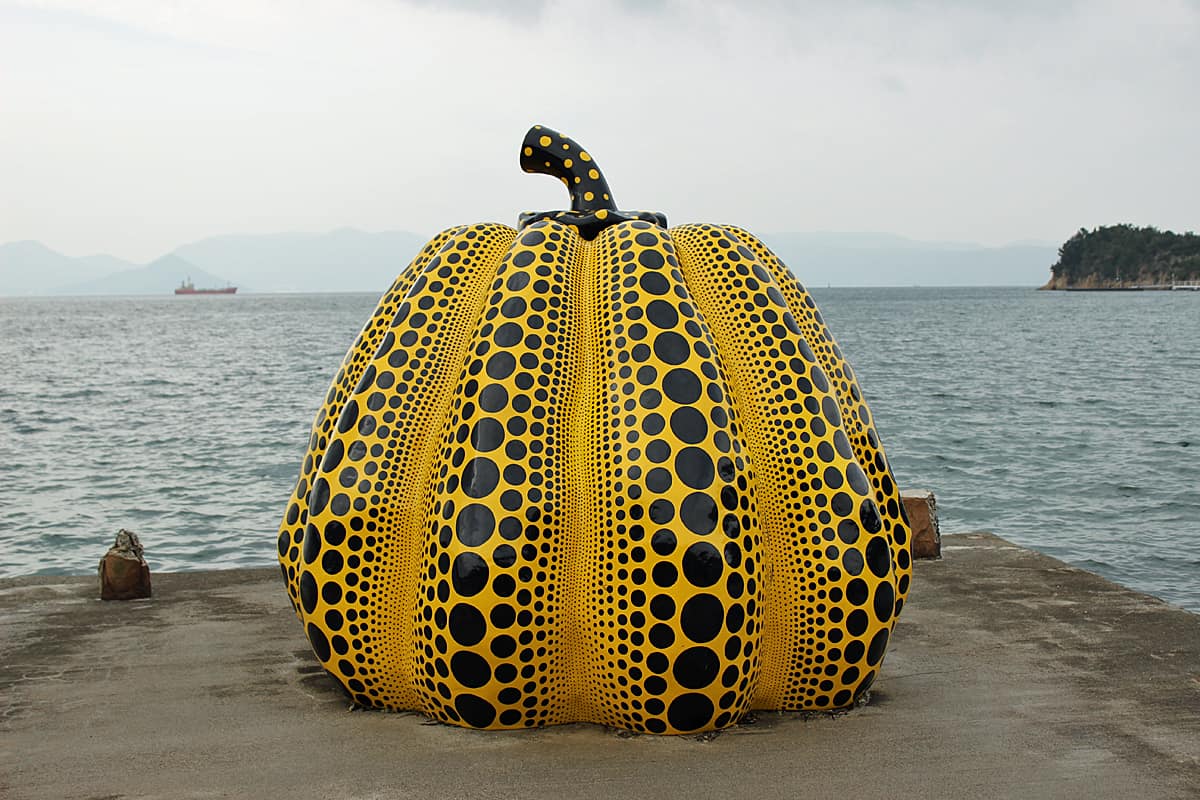 Art and Culture of Japan
May 2024
With ArtTravel
This tour will is now full at 01 July 2023
See our October Ceramics tour here
Join ArtTravel on our fourth visit to Japan, with some old favourites and some new explorations.
This tour will encompass all things Japan including temples and shrines, pop culture, art, alleyways, architecture, landscapes and gardens, food, people and places.
What are the main locations we would visit?

We plan to spend 12 days in Japan, and cover the following areas:
Tokyo – at the beginning and the end of the tour, visiting local neighbourhoods, getting lost in alleyways, discovering amazing architecture, gardens and galleries.

Kanazawa – including the Museum of the 21st Century
Kyoto – a selection of galleries, temples and shrines
The Seto Inland Sea, Naoshima including Benesse House
Other locations I am considering would be Saitama, Hakone & Odawarra, Takamatsu, Kurashiki, Shigaraki & Shirakawa. 
What will we see?
Starting and finishing in Tokyo, we will have experienced a wide range of culture and landscapes. You will find contemporary art and craft, ceramics, shrines and temples. We will visit museums and galleries large and small, old and new.
Who will enjoy this tour?
This tour will be enjoyed by anyone interested in exploring Japan in a small group and looking forward to a wide range of cultural experiences.
How will we travel?
We may travel around Tokyo by subway and we will take local trains.
We may take a domestic flight, a Bullet train, and a coach and sometimes a taxi.
Will we have a guide?
It is likely we will have a local guide for some or all of our time depending on mode of transport. If on a chartered coach a local guide will be required.
I travel as tour manager and part guide as required.
We may have an expert travel with us but this is not yet confirmed.
When will a final itinerary be available?
I will be doing a short recce in October to check the suitability of some locations. An itinerary will be available soon after.
What type of accommodation do we stay in?
Generally we stay in 4 star western style hotels, often nearby a train station for convenience. Note we forgo quality for size sometimes.
What cost should I expect?
From past experience I would expect this to cost somewhere between $11000 and $12000 per person twin share, depending on Benesse House, coach and guide hire, not including flights.
A single supplement has previously been around $2500
How many people will you take?
A minimum of 10 and a maximum of 15 guests
When will you require deposits?
A $500 deposit will hold your place until a final itinerary and cost is available in late October / early November.
Once the full itinerary is confirmed a 25 % deposit will be required.
Full payment is usually 2-3 months prior.
What level of fitness do I need?
Japan is a destination often required to be explored on foot, and a moderate degree of fitness is required. Climbing stairs is often required at subway stations, and in some instances traversing an escalator with your suitcase may be required.
Will we stay at Benesse House on Naoshima?
Yes, we are now confirmed for two nights.
How do I register my interest?
Please click here to email your details including contact phone number.