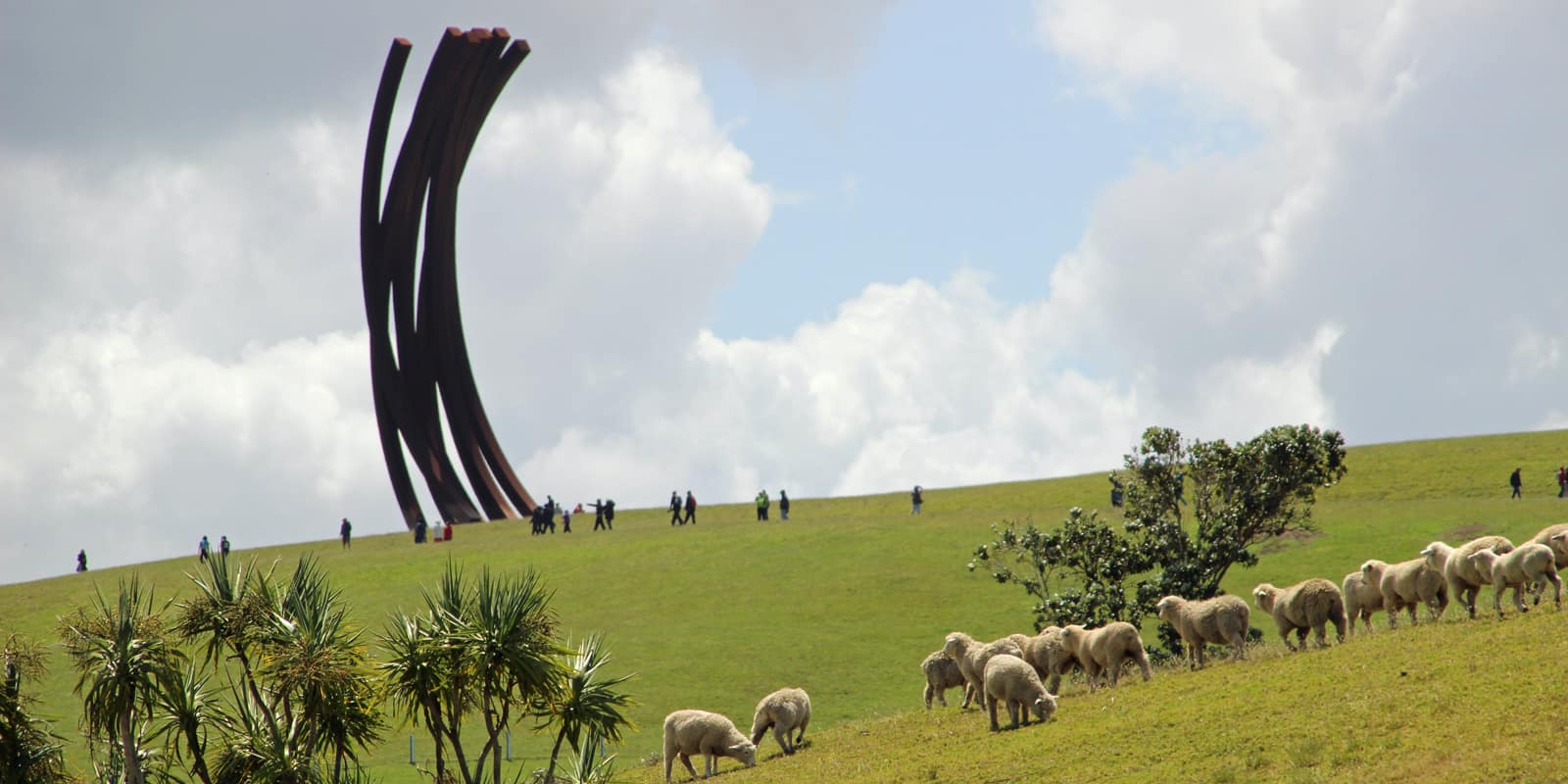 GIBBS FARM
 2019 – November Update
Currently for the remainder of 2019 and 2020 visiting Gibbs Farm is by ticketed fundraiser only until we are advised otherwise of public open days. We will consider running a tour to Gibbs Farm. Currently our only departure for the upcoming season is November 22.  For your reference here are your options of currently available dates.
This date will support Hillary House and cost $210 per person for the day, including fundraising ticket, and transport as included on our standard tour. Limited to 10 guests.
 (This tour is now full)
 2019
 21 November – Raukatauri Music Therapy Centre
22 November – Hillary House

22 November – University of Canterbury

2020
  23 February 2020 – Auckland Art Gallery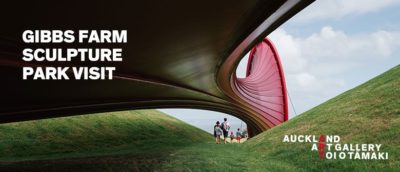 ART TRAVEL GIBBS FARM TOUR
 We depart central Auckland at approximately 9.00am and return by 3.30pm.
 Check out some previous photos here:
 Pack a lunch, a parka and some good shoes.
 Please read Gibbs Farm terms and conditions and FAQs are here
 "Thank you for such a beaut day, we will long remember it. The extraordinary artworks were complemented by our excellent guide, fine company and glorious weather. "
Mary, Hobart
 Cost
$125 per person including GST limited to 10 guests (+ fundraising ticket if we travel on a dundraising date)
 This event goes regardless of weather – no refunds given unfortunately.
 Please Note
Gibbs Farm is a multiple hazard area – persons entering this property must comply with all safety regulations under the Health & Safety in Employment Act 1992.
Please adhere to all signage.
Gibbs Farm contains a variety of animals that roam freely. Please do not feed or chase them.
No animals or domestic pets are allowed…. believe it or not this includes dogs.
Please do not climb on or into any sculptures.
Please remove all rubbish.
Alcohol is not permitted.
Photography is allowed.
Access to all artworks is by foot, unless prior arrangements have been made with the Farm Manager.
Visits are not weather dependent.
Good walking shoes are necessary as the farm is a 3-4 hour walking experience.
Can't Find Open Dates Online?
If you have been on the Gibbs Farm website, and have found your way here please note the following;
Gibbs Farm is open on average 8 – 9 days a year. As it is a private property there is no access outside of these open days. These have in the past occurred on the 3rd Thursday of the month, excluding Winter and January. December has been open been previously around the 7th. We provide tours on open days only.
Looking for more art opportunities in Auckland? Consider letting us take you on an Auckland Art Tour. We can provide an opportunity to visit dealer galleries, regional museums and artist studios.
There is a lot of other amazing art around Auckland and the Auckland region. If you are interested in learning more please contact us. We would be happy to share and to help you make the most of your time here.
 Consider Visiting:
 Or any of the other galleries on our Auckland Art Map